I know that the answers to the thread question will be filled with scorn and disdainful negativity (after all, this IS an internet forum
), but is there anything AT ALL out of the ordinary that you did this month for Black History month?
Last night, I went to a lecture and dinner.
First, this woman sang:
Lady Tramaine Hawkins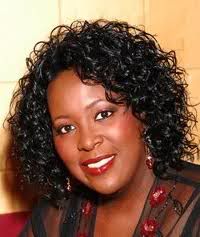 (And, although she had a good voice, was much too preachy and trying to sell her DVD and CD's a little too hard
)
Then Tavis Smiley came out (PBS show host and radio personality)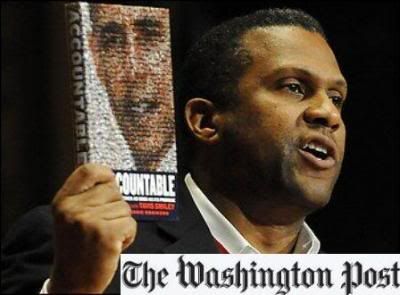 and spoke a little bit but mainly introduced the next guest
Cornel West (civil rights activist, professor at princeton, champion for the poor and disenfranchised)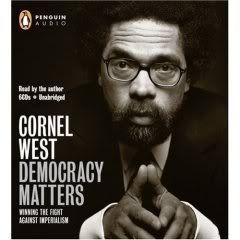 And this guy came out and knocked the fucking socks off of that whole auditorium. I am a fan of his now for sure. He is a professor of theology, but his message was clearly pro-human and pro-justice, and he really spoke to the crowd in a way that included all, (it was, of course, more of a black crowd than usual around my area, but still very diverse) and spoke truth in this conservative area in a way that seemed hard to refute or deny. It was a great talk, he spoke of constitutional injustices, the lopsided gathering of wealth in this country, the growing disparity between the poor and everyone else, he was critical of Obama (both he and Smiley are outspoken on that), but overall he had a message of positivity towards ALL people.
Anyways, here's a few clips of these guys so you can get an idea what they're about:
Cornel West on Bill Maher
Cornel West on The Colbert Report
http://www.colbertnation.com/the-colbert-report-videos/371416/january-18-2011/cornel-west
Tavis Smiley and Cornel West on Bill O'Reilly
Then, we had a "soul food" dinner, which turned out to include
Fried catfish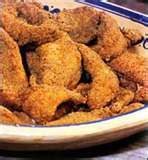 Collard greens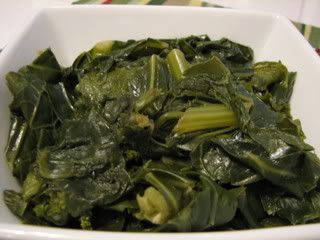 Cornbread

And a few other things.
It was a fun night, I'm really glad that we have a college nearby that has a continuing "distinguished speakers" program, so that we may get the opportunity to see other people speak like this too. (although, like I mentioned, it IS a conservative area... And when it's not "Black History Month" they usually end up getting idiots like Sarah Palin to speak)
But how about you? Anyone do anything out of the ordinary at all? Any students out there write essays or anything?