This (Post) is soley on the favoring of what "Countrys" favor a winner of lion vs tiger in a (Fight)??? Not What country has either or just used on coat of arms, or emblems because of (Native idenitys)... No, just what country has the direct dipliction an implimation of one or the other defeating the other in a remnent, scripture, sculpture, painting, etching, statue, an any type of (visual reading or pictorial artifact) from 50-1,000 years worth. Which would show a winning course, a advantage, a kill move, a leverage in the art-deco it self... that is under-standable or agree-able the it is portraying an evident winner.
-
So lets get started...
-
India:
-(Indegidous to lions an tigers)
India the lion is known as the King of the beast, not the tiger.
http://books.google.com/books?id=o5eTQnIUF88C&pg=PA287&lpg=PA287&dq=lion+tiger+greece+fight&source=bl&ots=ZDLb53pWWs&sig=wsLpq5pgJ_I0MRW0Uv7cMBqBA1k&hl=en&sa=X&ei=FnEXUN_UKsSKrAHT-IDoCw&ved=0CCMQ6AEwAA
Indian folklore has the lion as the ultimate test not tigers.
http://www.wild-india.com/IndianAnimals/indian-lion.html
-
-
Rome:
-(Importaions as far back as the 2nd century)
City In Greece the lion not the tiger is the King of the beast…
http://books.google.com/books?id=b-ubyslaBRMC&pg=PT17&lpg=PT17&dq=lion+fight+tiger+atlantis&source=bl&ots=wyRf4_FGem&sig=akzO_ZFN27A7E9MdxjpjQ-g2YUw&hl=en&sa=X&ei=zZsTUOnoFdSpqQGFg4HIAg&ved=0CCkQ6AEwAQ

"Next, the arena was lowered to feature combat between them  as lions tore apart tigers, an went up against
bears, croc's leopards against wolves. It goes without saying that the Romans had never heard of animal rights.
~Ken Spiro; WorldPerfect
http://ecx.images-amazon.com/images/I/51x31HZk47L._BO2,204,203,200_PIsitb-sticker-arrow-click,TopRight,35,-76_AA300_SH20_OU01_.jpg
http://kenspiro.com/images/STORE_crashcourseBOOK.png
Another mosaic in the House of the Faun , now badly damaged, showed a lion
standing over a prostrate tiger.
http://books.google.com/books?id=vt9JwsNcKzwC&pg=PA148&lpg=PA148&dq=lion+tiger+faun&source=bl&ots=isc59w57MT&sig=EYFviHdwZOCiZa-eQuPmGwQcEbc&hl=en&sa=X&ei=_g4PUNLlJaf5iwLPuYHgDw&ved=0CCMQ6AEwAA
http://farm3.static.flickr.com/2162/2327160149_b2c00365d3.jpg
lion kills tiger in Roman arena
http://i853.photobucket.com/albums/ab95/boldchamp1/boldchamp/books-2.png
http://i853.photobucket.com/albums/ab95/boldchamp1/boldchamp/books_003-3.png
And slew before their wond'ring sight, A wild beast conquered in the fight. A tiger
who confronting stood And from this lion sought for blood ; But in this sanguinary
strife The tiger sacrificed his life. While with flesh torn from slaughtered prey, ...
http://books.google.com/books?id=VwzA4gENNOUC&pg=PA9&lpg=PA9&dq=lions+slew+fight+tiger&source=bl&ots=9CU5hIxytT&sig=EqyrCd5x1yafy2uDAgC3hUqvWz0&hl=en&sa=X&ei=1Y8IUOuPJqrq2AXKwcTPBw&ved=0CCkQ6AEwAQ
http://3.bp.blogspot.com/_KfXm6QzlOl4/SX-JaFClajI/AAAAAAAAApQ/m_sqELU4ZGk/s1600-h/lion+statue+cope.jpg
-
-
Japan:
-(Importations as far back as the 16th century)
This episode is a pantomime about a lion and a tiger. They fight each other and the lion catches the tiger in the end. This episode is originated from topographical characteristics of Mt. Baek at Suyeong. When a big lion appears in dancing, a tiger (called "Dambo") comes. They dance and talk back and forth. In the end, the lion catches the tiger.
http://www.suyeongminsok.or.kr/eng/menu01_02.php
-
-
Armenia:
-(Indigedous to the Caispian tiger an asiatic lion)
The lion mangles in his lair the tiger of the east
http://books.google.com/books?id=j8hZAAAAYAAJ&pg=PA563&lpg=PA563&dq=lion+fights+combat+tiger++dead+abu&source=bl&ots=Fdgs65WC2_&sig=H7vWueW753wdCAb9rkRSImuqoKs&hl=en&sa=X&ei=MnQGUJaIHKGQ2QWN7PW_BQ&ved=0CCQQ6AEwAA
-
-
Peru:
-(Importations of all sub-speices of lions and tigers)
lion kills three tiger's Source: Altoona Mirror, September 27., 1928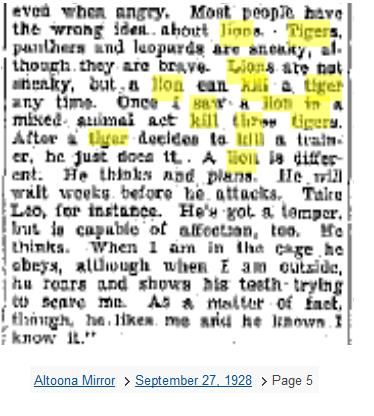 -
-
British:
-(Once had Cave lions later as early as King henry the first imported lions an tigers from around the world)

-
-
Germany:
-(Once had lions on there boarder lines of Russian sythians of siberian tigers an asiatic lions)
-
-
North Africa:
-(Indidgedous to African lions joining in parts to India of where lions and tigers territorys overlapped)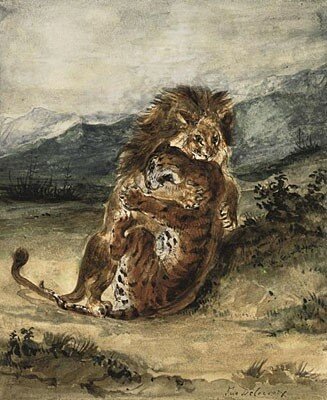 -
-
China:
-(Indidegous to the Asian tiger, Afghanistan sent lions to Chinese emperors as gifts in order to get the right to trade with Silk Road merchants.  (205 B.C. to 220 A.D in China) and during the Tang Dynasty (716-907 A.D.))
Lion fighting a nian who the tiger couldent.
http://www.sevenstarmantis.co.uk/7.html
A lion slaps on the face of a tiger as they fight for the control of a pool at a zoo in Nanjing, east Chinas Jiangsu province July 18, 2004. The lion finally occupied the cool water of the pool in the summer heat wave after it defeated its challenger in two minutes."  
~Peoples Daily Online
-
-
America:
-(Only importations)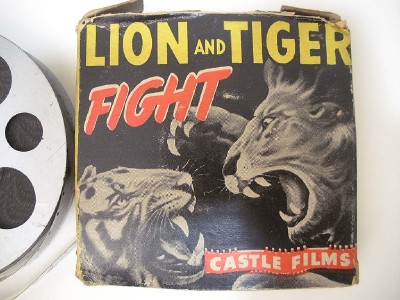 -
-
London:
-(Once had European lions later just Importations has had Kings pitted lions an tigers for Royalty)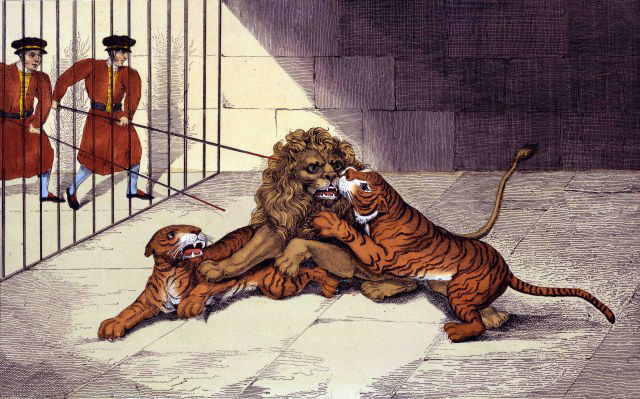 -
-
Russia:
-(Indigedous to the Siberian tiger once had asiatic lions in the south east reigons of Russia)
-
Clearly there's no animal more used in heraldry than the lion. The GEO (famous german science magazine) has examined which animal is used how many times in heraldry for each continent (in general). These were the results (Black=big cats): Showing lions are used in every continent while tigers only 2.